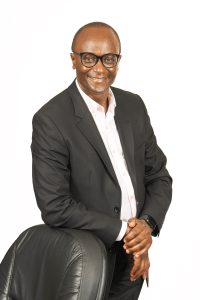 David Waweru is a certified growth, life, and leadership coach, and a certified trainer. He has consulted widely for such global bodies as UNESCO, the Association for the Development of Education in Africa (ADEA) based within the African Development Bank, the United States Agency for International Development (USAID), AECOM International, Global Book Alliance in Action (GBAiA), and Education Development Center (EDC), USA.
He is the creator of The Personal Excellence Masterclass, a program for high-achieving professionals and business owners who desire to get the vision, alignment, and execution necessary to drive extraordinary results at work and in their lives.
David has over 30 years of experience in book publishing as well as broad experience in business and enterprise development. He is the Founder of the publishing firm Booktalk Africa and Will to Win Global, a talent development and consulting firm. He is a member of the EU/UNESCO Expert Facility on the Governance of Culture, and of the International Coaching Federation (ICF).
He is a former Chairman of the Kenya Publishers Association. He served as a member of the National Steering Committee on the Kenya Primary Education Development (PRIEDE) Project of the Ministry of Education. He has also served as a director of the state corporation, Kenya Copyright Board, where he chaired the Business Development and Communications Committee.
David is the creator of the Safari Adventure Series, an exciting collection of adventure stories for children in the lower grades. The series has sold over 28,000 copies. He is also the author of the book, Champion: Achieving with Excellence. His next book, Soar: 52 Nuggets to Power Your Life through Its Seasons, will be released in Quarter 3, 2023.
David holds an MBA degree from Curtin Graduate School of Business, Curtin University, Western Australia, and is currently a doctoral student at the HHL Leipzig Graduate School of Management in Germany. He has been a columnist at Kenya's leading newspaper, Nation, and has been featured widely on the country's leading TV stations – KTN, Citizen TV, NTV, KBC, and K24 – speaking on the importance of entrepreneurs in the economy. His articles on education, business, and leadership have been published widely in leading newspapers and international magazines.