"Sometimes good things fall apart so better things can fall together." –Marilyn Monroe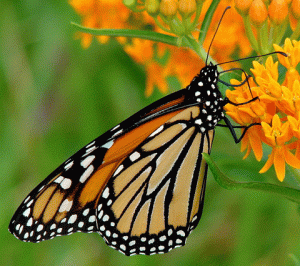 On sunny days, a drive to the Great Rift Valley through the narrow and winding Mai […]
narrow and winding Mai Mahiu route, with all its hairpin bends, can be a tantalizing experience. Every so often when city life becomes humdrum, I take a lazy drive to Naivasha, if for nothing else, to slow down somewhat and calm my nerves over a surprisingly delicious buffet lunch followed by a leisurely walk to the fresh water lake. Of course, the trip is best with good company.
Though one would be spoilt for choice in Naivasha, the magnificent Simba Lodge, on the banks of Lake Naivasha, is usually my default preference. The hotel's beautifully manicured gardens, the woodland of towering acacia trees, and the silhouette of the extinct Mount Longonot in the lake's background, make a perfect getaway.
If you are a keen bird watcher, you'll enjoy the fascinating bird life of an amazingly wide range in the dense vegetation within the hotel's compound, and which stretches out to the edge of the lake. The walk to the jetty starts on a musical note up to the mid-point, thanks to the cheerful chirping and cooing of the hundreds of birds. The giraffes, impalas, zebras, waterbucks, warthogs and hippos graze around lazily, unfazed by our presence, or the sounds and songs of the birds.
A few months ago on a return visit to Simba Lodge, and after a temperate walk back from the jetty, two friends and I settled for a final cup of freshly brewed coffee at the snack bar, facing the lake. As we watched the sun begin to set, a slight movement in the flowering plants a few metres away caught one of my friend's attention. He beckoned us to look at a caterpillar that hung upside down from a twig. As we gazed at the larva in the sundown, I wished we had a few more days to witness its radical transformation into a butterfly. The metamorphosis.
Then it hit me like a ton of bricks as we exited the mighty wood and steel gate on the drive back to Nairobi: how our beautiful dreams, our colossal potential, our unique opportunities, our gifts and our talents, often get trapped inside us. By fear, other people's expectations of us, doubt, shame, bad memories, failure, inadequacy, and the list can go on.
Thinking of that caterpillar, it occurred to me that while we may not entirely escape life's drawbacks, or matter-of-course processes, we however do have control over what goes on within us. We hold the power to break out of our entrapments and morph into the persons we were born to become. There's always a possibility to triumph.
I am told, though, that if you disturbed a caterpillar when it's still inside the cocoon, you'd botch its transformation. The cocoon, however, must still break for the new, more beautiful life to emerge and bloom.
Inside you is a dream longing to come true. Untrap it. Bit by bit.
©2015 David Waweru