Guest article by Aja Frost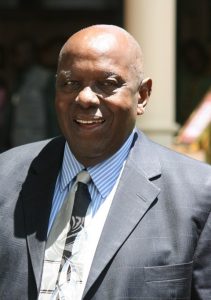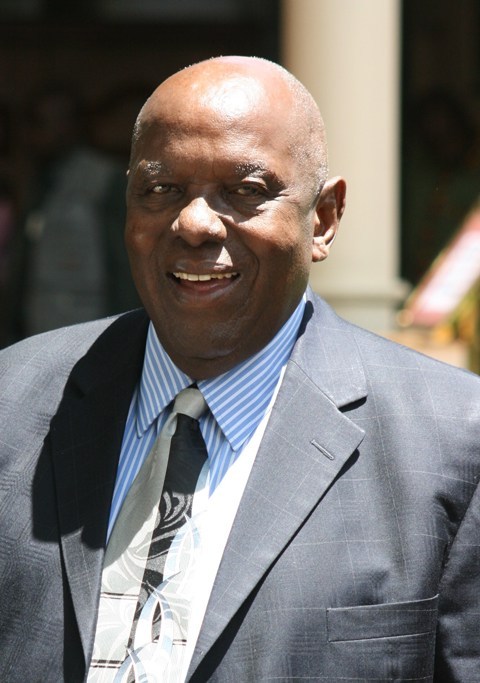 It's easy to feel like your failures are bigger and more permanent than everyone else's failures.
I would know. As a high school senior, I was rejected by 10 of the 13 colleges I'd applied to—and as I looked around at all my friends, who were heading off to schools like Cornell and Columbia and Yale, I couldn't help but feel like the least impressive, least intelligent, least promising person ever.
There was a lot of crying and wallowing. But after a couple months, I forced myself to move on so I could focus on enjoying my college experience and getting started on establishing my career.
Two years later, more than 800 of my articles have been published in places like Forbes, Business Insider, Inc., USA TODAY College, and The Daily Muse, and I've already gotten a couple job offers for when I graduate next June.
My point is that failure isn't permanent. Even if you're at a low point right now, that doesn't say anything about your talent or potential.
To prove it, I've rounded up seven stories of super successful people who experienced and overcame failure.
1. Steven Spielberg
Jaws, Jurassic Park, E.T., Saving Private Ryan—I think it's safe to say Spielberg has had lots of hits. Nonetheless, he was rejected from the University of Southern California's School of Cinema Arts—twice.
While he could've held a grudge, Spielberg instead lent his support to the school, donating money and buildings. He was awarded an honorary degree in 1994 and appointed a trustee in '96.
2. Anna Wintour
Wintour is #28 on Forbes' Most 100 Powerful Women, but her early career wasn't so promising. After only nine months as a fashion editor for Harper's Bazaar, Winter was fired for not understanding the American market. She moved to Viva, which folded a couple years later. Finally, after a few more stints at various publications, Wintour became editor-in-chief of Vogue.
"I think everyone should get fired once," she said.
Which means that if you've ever been let go, don't worry that it will negatively impact your career—instead, think of how it just might help.
3. Evan Spiegel
Snapchat's co-founder is the world's youngest billionaire. Yet, just five years ago, as an undergraduate at Stanford, Spiegel's life hardly seemed momentous.
His girlfriend had broken up with him, his fraternity chapter had been kicked off campus, and the only user of his first company was his mom.
"I really had nothing going on," he later said.
Just goes to show that persistence can go a long way—even when it feels like nothing is going right.
4. Arianna Huffington
Huffington's second book was rejected by 36 publishers. And when she ran for California governor in 2003, she received just 0.55% of the vote.
It's pretty clear now that Huffington learned from her failures. In a 2010 interview with SUCCESS magazine, she said raising campaign funds showed her "the power of the Internet."
The incredible success of The Huffington Post is proof of that. Oh, and she's now published 13 books.
5. Craig Newmark
Newmark, who founded Craigslist, had a potentially career-ruining moment while working at IBM in Detroit. He lost his temper in front of customers and "created an instant perception of not playing well with others."
After moving to Charles Schwab and eventually taking on direct reports, those direct reports said he wasn't a good manager. He decided to move down to customer service representative.
"By that point, I'd internalized the big lesson: that the only way I learned and moved ahead was the right kind of trauma," he said.
His ability to recognize his weaknesses and learn from his mistakes is pretty admirable (and explains his later success!).
6. Conan O'Brien
Only a couple months after O'Brien became host of The Tonight Show, NBC announced it was giving the position back to Jay Leno. O'Brien cried when he told his staff the news and said he had no idea what he was doing next.
After a lot of time hanging out at his house, he decided to go on a nationwide comedy tour.
"I went through some stuff. And I got very depressed at times. It was like a marriage breaking up suddenly, violently, quickly. And I was just trying to figure out what happened. When we started putting this tour together, I started to feel better almost immediately. And then there is almost no better antidote to what I've just been through than to do this every night," he told CBS.
The tour was super popular, and less than one year later, O'Brien became the host of Conan on TBS.
7. Brian Chesky and Joe Gebbia
Airbnb is currently valued at $25.5 billion. But its co-founders probably never would've predicted their future success back in 2008.
Despite "launching" multiple times (including at SXSW and the Democratic National Convention), the Airbnb site wasn't getting any traction. Chesky and Gebbia were surviving on cereal—and racking up tens of thousands of dollars in credit card debt.
Yet refusing to give up paid off; roughly a year later, they were accepted into the prestigious startup incubator Y Combinator, which helped get them to where they are today.
What's your "failure story?" How did you recover?
Copyright ©2015 The Muse.